items are in beta mode (just wait till we go online) were sleeping!
Piracy Free USB Wallet Size Digital Cards (SOLD OUT)
Coming soon in Saint Louis, MO
Physical Cd's are no longer in use and hard copies will not protect p2p online transferring music, but the usb digital card, and
​with each song protected with DRM this card was created for personal use to listen on your pc or studio!
​Just plug it up to your pc and its auto-boot feature will have you playing your favorite Independent band or hip hop artist.
​The Digital Card also has others features like pictures, music videos, Epks, past concert events, lyric sheets, social media sites, and anything you can imagine that is digital product placement for your label or musician. Get your card today and hand them to event holders and club managers and rise to the career you dream for!
​The fight for your royalties and sales is a right we all deserve not to sign a major record deal.
​this card has been made with love for the music and coded to fit your needs as a artist.
​thanks, CEO and EXUCUDOX Of Abnormal Sounds Jeremy Randall Cosby
DOWNLOAD DESKTOP WALL PAPERS (free)
download (free) wallpapers

Powered by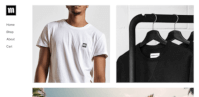 Create your own unique website with customizable templates.